Culture, tradition and celebration; travelling to Palma de Mallorca can be a great surprise. The city celebrates the festivals in honour of Saint Sebastian, its patron saint, on the 20th of January by organising dozens of activities for all ages and likings. Prepare yourself for a long night of numerous concerts, spectacular bonfires and improvised barbeques on the city's streets.
Most of us know that Palma de Mallorca is a perfect place for a trip in the autumn or spring, not to mention a real summer vacation. Incredible beaches and inlets, nice weather and all types of fun are waiting. However, what not everyone knows is that the city's most important celebration takes place in the winter, specifically on the night of January 19th.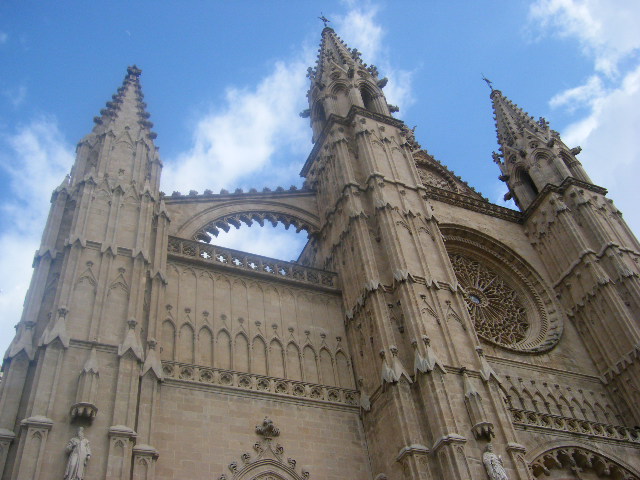 Although Palma holds celebrations starting on the 14th until the 22nd of January, the city's big night is on the 19th. The year's longest night is witness to dozens of concerts in each of the city's squares, as well as hundreds of bonfires distributed along the main streets of the centre. The city's inhabitants flood the streets with baskets full of bread, wine, sausages and meats to barbeque in the open air and among the crowds. This is a night to share, laugh, eat among friends, drink nice wine and dance until dawn.
During the week, there are gastronomic days, craft markets, workshops for children, sports events, photographic marathons, traditional events, regional dances and numerous activities for the enjoyment of residents and tourist alike. This is the perfect time to discover the true character of this emblematic city.
This year the "fiestas" coincide with the weekend (Thursday, Friday and Saturday), making it the perfect excuse for a short trip to Mallorca. Experience a weekend full of fun and excitement, on the coast of the Mediterranean and far from the cold of the north. Airplane fares and accommodation is much cheaper this time of the year; travellers can even find rooms in a luxury resort in Mallorca, right in the centre of Palma, and at a very reasonable price.
Furthermore, the celebrations programme for San Sebastián, 2012 includes three consecutive days of concerts by national bands, for every liking but mainly pop, like Maldita Nerea, El sueño de Morfeo, Facto de la Fe, Las flores azules, Carlos Jean, Coti, Amaia Montero, Huecco, Tanga Team and La húngara, among others. The celebrations include electronic music sessions, traditional music bands and entertainment shows on every street. Everything is free of charge.
The grand finale of the celebrations is the night of the 20th. The Aiguafoc is a renowned pyrotechnic show over the Bay of Palma. Come enjoy this multi-coloured, spectacular celebration while feeling the sea breeze on your face.