La Quinta Golf & Country Club golf course in Marbella's Golf Valley is famous for giving adapted services depending on player's needs, level and goals: An exciting golf course both for beginners and professionals.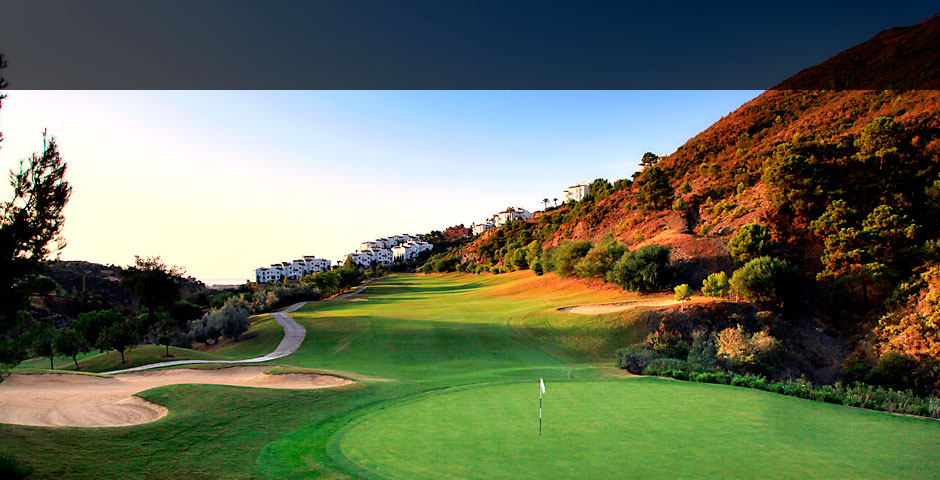 It's designed by the famous Spanish golf master Manuel "Manolo" Piñeiro, 5 times Spanish Champion with 21 national and international prizes. Following Piñeiro's advices, Antonio García Garrido used the best techniques to create this unique golf course mapping: heavy falls, deep bunkers… and endless details in this versatile golf course in Marbella.
Originally, it had 18 wholes, and quickly 9 more were designed, creating different and stimulating paths for advanced player and for those who are just starting out to experience this delicate game.
That's why experts say this is a very comfortable golf course for players, as they can manage themselves the difficulty of the game, according to their mood, their needs and their company.
There are many options. Those looking for mandatory woods will feel comfortable in San Pedro. If a specific technique is required, Ronda's course will be a good choice. And of course, spirited golf competitions: Guadaiza's course also holds European Tours.
La Quinta Golf & Country Club has a beautiful Club House with a select and sophisticated atmosphere where the best players meet any time of the year as well as art, business, media and of course sport celebrities. Its prizes and competitions offer a wide range of golf experiences, for members and those staying in its hotel in Marbella with spa, one of the finest golf resorts in Marbella.