Barcelona's already gearing up for New Year's Eve 2011! The vibrant Catalan city (also known as the Ciudad Condal) will have lots of different options spread throughout its centre and surroundings, with something for everyone: whether you want to have fun and dance the night away, drink a toast and enjoy the street parties, or simply welcome in 2012 in a cosmopolitan setting, with rest and relaxation.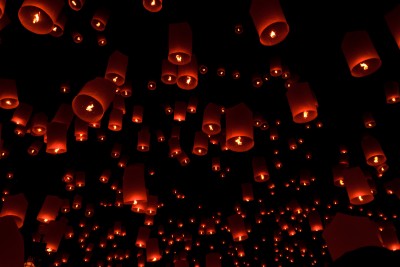 The most authentic option is to join the throngs on New Year's Eve in the Plaza de Cataluña, where some 50,000 people come together in the streets every year to see in 2012 with the chiming of the bells, party blowers and champagne. It's the perfect option if you decide to go to Barcelona for the weekend as a tourist to have a great time.
New Year's Eve in Pueblo Español is another possibility. See in the new year dancing on Montjuïc Mountain with amazing views and in an iconic setting. The New Year's Eve party in Pueblo Español also usually brings together 3,000-5,000 people who eat grapes with each stroke of the bells from the town hall. Enjoy music from every decade, a great atmosphere and a traditional midnight chocolatada (which involves eating or drinking lots of chocolate!).
The area of Glòries, with its spectacular Torre Agbar, is a perfect alternative for the centre of Barcelona. At the end of the year, the front of the tower has an impressive light show projected onto it and, nearby, there's plenty of entertainment, bars and a great atmosphere.
Port Olímpic, a marina full of exclusive bars and restaurants, is an option if you want to pass New Year's Eve in Barcelona next to the sea and adhering to a strict etiquette. Many of the area's establishments offer dinner next to the Mediterranean and a free bar all night long. Ideal if you want to welcome in 2012 surrounded by beautiful people and dancing until dawn.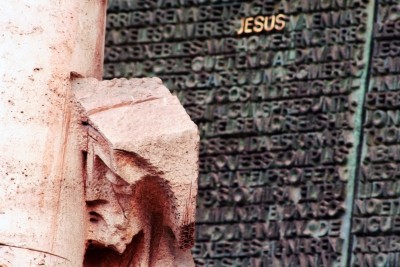 Barcelona also offers the chance to see in the new year dancing in one of its legendary nightclubs: Sala Bikini, Razzmatazz, Sala Apolo, Elefants or the Boulevard Club. All the clubs have tickets at special prices, which include, in many cases, the New Year's Eve party and, in other cases, a concert or special DJ set.
If partying until dawn is nothing new for you, another option could be to plan a break away and spend New Year's Eve in a hotel in Barcelona. Book a special room and enjoy a few luxury facilities that will let you start the new year as you deserve: far from the daily grind, with great company and sampling the best of Catalan cuisine.